Your one stop shop for  savings and reduced complexity.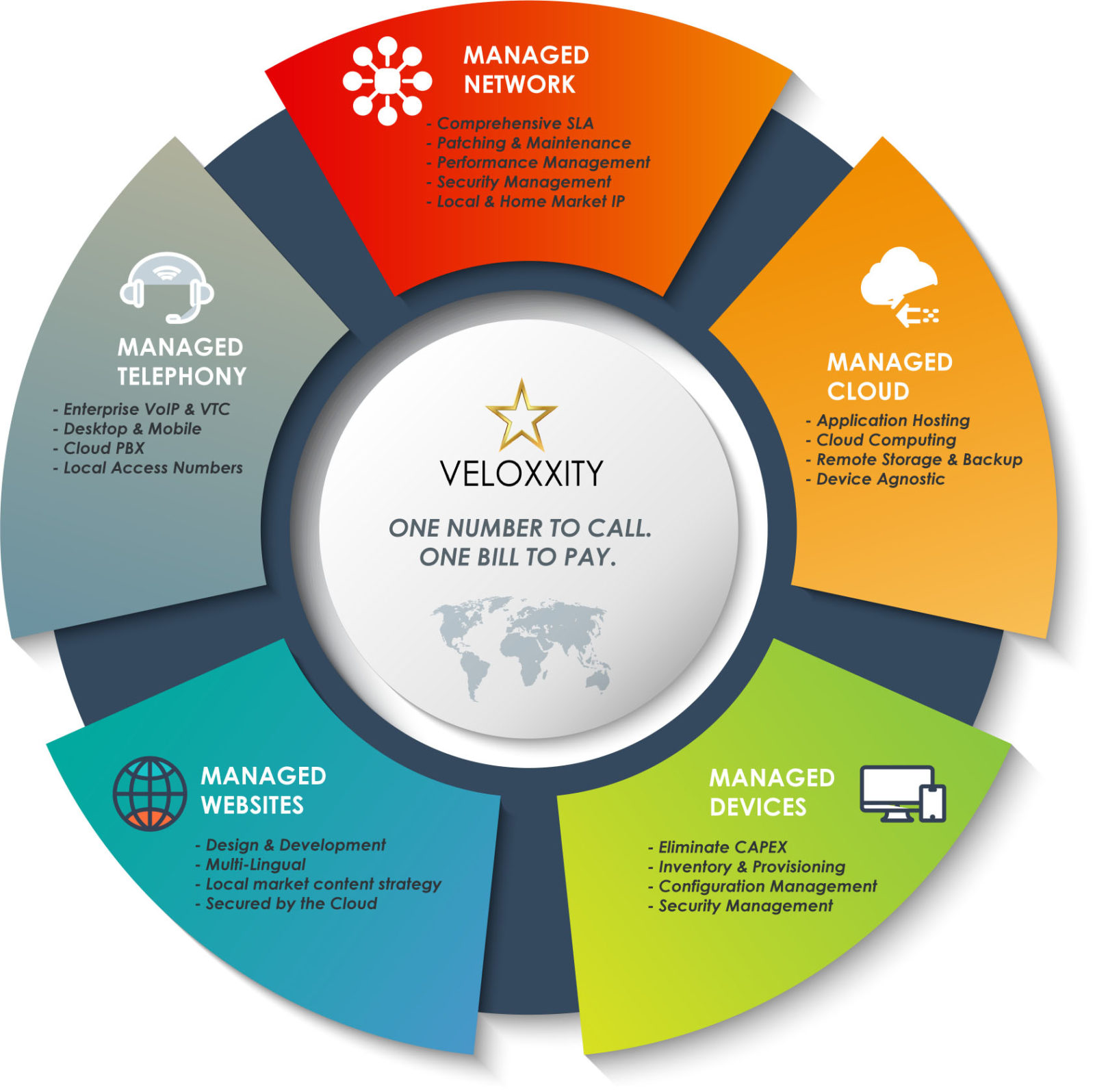 Choose Some or Choose All.
Veloxxity orchestrates the delivery of cost effective, reliable capabilities with your communications, security and IT infrastructure needs. We deliver the expertise, availability and tools to deliver the capabilities you need with predictable cost models and minimal frustration!

Benefits of Veloxxity's managed services

Problem Solved.
We are the better way.  Find out more on how we can bring order to the chaos.