UAS & CUAS Program Support
Veloxxity delivers bespoke Unmanned Aerial System (UAS) and Counter Unmanned Aerial System (CUAS) program support with expertise, thought leadership and access to an incredible ecosystem of partners.
We assist our clients with Concept of Operations (CONOPS) development to curate an environment that furthers research & development safely and securely.
Skyway 36 & Skyway Range
In partnership with Osage LLC, Veloxxity has access to Skyway 36 & Skyway Range.
Skyway36 is the Osage Nations aerospace technology innovation zone and drone port. Located at the intersection
of urban cityscape and rural areas, Skyway36 is an ideal location for UAS and AAM testing.
- 90+ Acre droneport/airport. Undeveloped parcels from small to large are available.
- 80,000+ square feet of office space
- 3,000' paved runway
- 2,000+ miles of uncongested class G airspace to the northwest
- Skyway Range corridor access
Skyway36 is part of the Skyway Range corridor, in partnership with regional academic and private enties intended
to enhance high-tech skills and develop a future-proof workforce. With focus on first-responder drone pilot
training, last-mile delivery, tech startup space, UAS research and development, and other tech-related endeavors, this corridor offers unique opportunities looking to begin or expand their operations.
As a part of Skyway Range, Osage LLC is also developing a remote UAS test site, at the northern end of its 43,000-
acre ranch just outside of Pawhuska Oklahoma. This site is suited for many types of operations including counter
UAS and DOD testing operations that require a more controlled ground risk environment.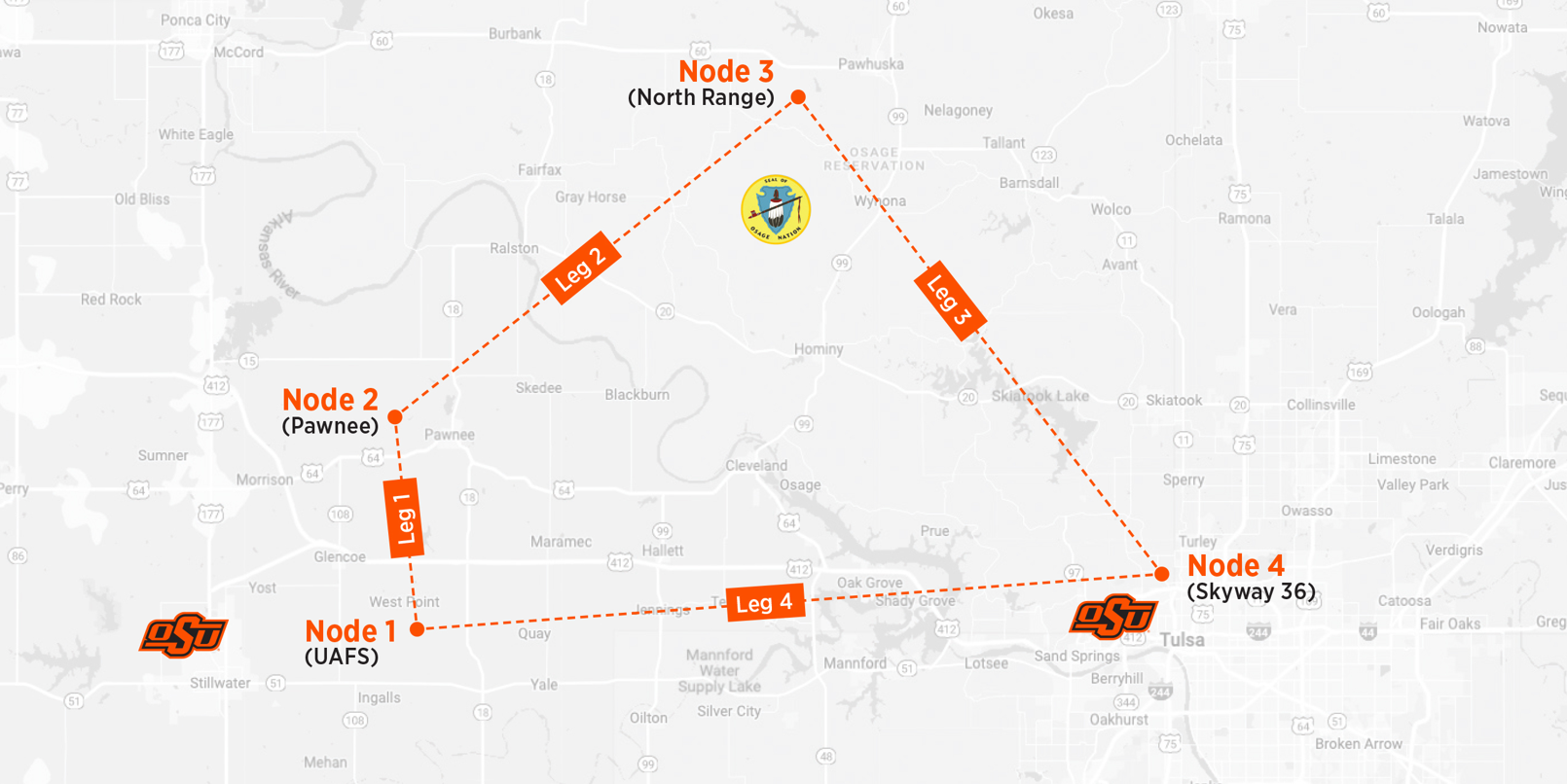 Your Success Partner.
Our team is ready to make greatness happen.